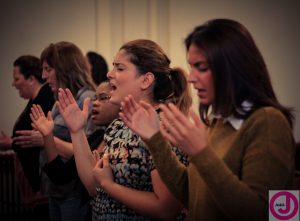 Tehillah meaning 'Praise in Song' was an event that my good friend was organising and he reached out to me for pictures to cover the event for promo vid and pictures. Joining him at two rehearsals with the band and vocalist, I was glad to have been invited and couldn't wait to see the end product on the 10th September. So on the day I darted from East London to West Drayton. I didn't want to be late having been and seen the efforts during rehearsals; I knew this event was going to be one of the highlights of September for me.Getting there just in the nick of time to what seemed to be a CD Playing to usher guests in was in fact the Tehillah Team throwing down some harmonies, grooves which filled the auditorium with the sound that threw me straight into smiles, small jumps and shimmy of shoulders.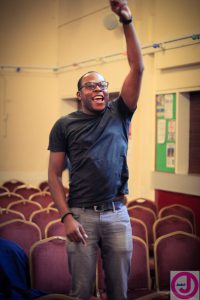 The night consisted of different worship leaders doing a set of 2 hours . Each set fluid with high, mid and low tempo gospel songs that had people dancing, jumping but also being reflective as they sang or pondered on what God meant to them and reflect on life as I did.
I started shooting in heels but soon realised this was not that type of event and had to run back to the car to change into my flats. With mid to low lighting in the auditorium and stage lighting I really wanted to capture the true tone and essence of the event. My 50mm was my go to lens which picked up the lighting and mood so well set at f1.8 ISO 2000. I used my Tamron 200-700mm and standard kit lens (18-55mm) for capture from a distance and also the 18-55m was wide enough to capture the stage. ( I thought the 10-18mm would be too wide of a lens to use and didn't  compromise the image) . I had to use high ISO (from 1500-2500) due to low lighting and it was a bit of a challenge as in those moment of capturing emotions, movement but it's the joy of shooting in manual mode, you have more control over the light in the shot. It was a night that I had to be conscious I needed capture the moment as I intrinsically wanted to lift my hands in worship as the music had me.
I find one of my challenges when shooting religious events is wanting to be a part of the experience but have to consciously make efforts not to be swept away by what is happening but rather have your eyes in your view finder. The event was rounded up with prayers and tea and coffee. It seemed no one wanted to leave after the event. Everyone seemed still high and in good spirits as to the praises and worship that took place. So I am hedging my bets April 2017 will have part 2 but, for more information on Tehillah you can go to their website and YouTube.